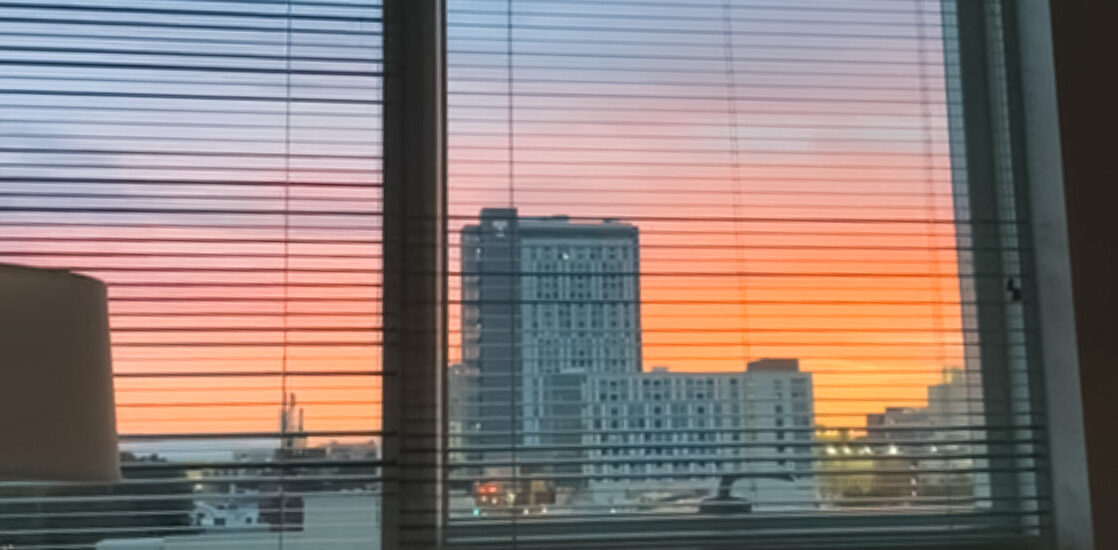 When looking for a place to live for my senior year I knew I was on the search for an off-campus apartment. I wanted something that was a bit off campus, but still super close for classes. I also knew that I wanted the comfort of walking past a front security desk. This is when I heard about The Nest from a friend. I had been living at a different apartment building for the last two years and was nervous about making the needed jump to a new one, so I decided to go on a virtual tour of the building. 
In-unit washer and dryers. This was the first thing that caught my attention about The Nest. No more awkward runs down the hall to make sure your clothes weren't moved because you didn't hear the alarm you set on your phone go off. No more running out of quarters just to wash my laundry. Not only that though, it was the spacious rooms and floor to ceiling windows that let so much natural sunlight into my bedroom. And of course I love the giant closet that gave my room even more space. No more sticking extra clothes under the bed.
All of these great perks are what drove me to The Nest, but one of the main reasons I love calling it my home is management. The leasing office is on site so I do not need to leave my building to visit the office. They're always there to answer my questions, get back to me within a timely manner, and remember mostly all of their residents by name. I've been able to meet other residents through attending events hosted in the building such as Bingo, March Madness, and more. They really do make The Nest feel like home.
Written by Andi Mazzarella, Senior Advertising Major.